Violence Transformed, Unquiet Voices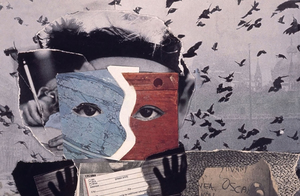 <!--begin kunstmatrix--> <iframe allowfullscreen="true" frameborder="0" scrolling="no" src="https://art.kunstmatrix.com/apps/artspaces/?external=true&language=en&uid=41168&exhibition=10797923" width="100%" height="600"></iframe><!--end kunstmatrix-->
---
5 Global Print 2022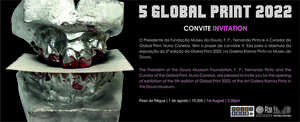 Global Print Exhibition, Douro, Portugal 2022
367 artists from 52 countries
Gold Museum and Douro Museum of Regua City;
Municipal Auditorium of Regua City;
Municipal Library of Alijca,
Cultural Space Miguel Torga in Sao Martinho of Anta;
Exhibition Inauguration:
Douro Museum, Regua City
August 1, 3:30pm
Exhibition Inauguration:

AUDIR, Municipal Auditorium of Peso da Regua
July 31, 3:30pm
---
33rd Annual Members Exhibition: Hyde Park Art Association
---
Shared Habitat Earth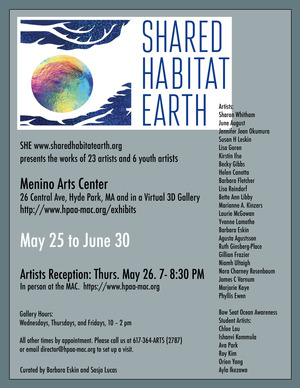 ---
MGNE, South Shore Art Center, One-of-a-Kind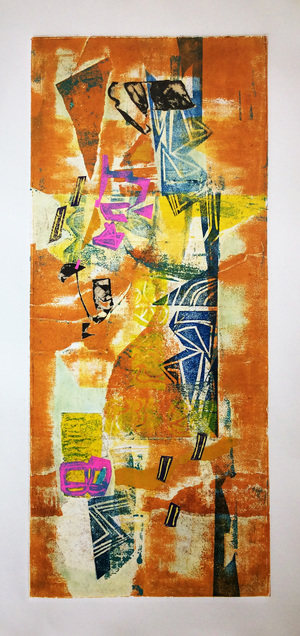 'ONE - OF - A - KIND'
Artists' Reception:
Thursday, March 3, from 6 to 8pm
Juried Members Exhibition
February 24 – April 2, 2022
Bancroft Gallery at South Shore Art Center
119 Ripley Rd. Cohasset, MA 02025
Open Hours:
Monday – Saturday, 10am – 4pm
JUROR: Catherine Kernan is a printmaker, painter, and author. She is co-founder and partner of Mixit Print Studio, a professional, open-rental printmaking studio in Davis Square, Somerville, Massachusetts, and co-author of Singular & Serial: Contemporary Monotype and Monoprint. She has been creating art since 1980. Her work can be found in the collections of the Boston Museum of Fine Arts, the Fogg Art Museum at Harvard University, the Library of Congress, the National Museum of American Art, and numerous other public institutions.
This Equals by Sasja Lucas
monoprint, 33x16
---
The Drawing Exhibition